bungalows, apartments, villas and holiday houses in
Thailand
Thailand - South

Thailand - Central

Rayong Province
23,239 Holiday homes
to find on our portal
99% of our holiday guests
recommend their holiday home
76,641 Reviews
help you to make your choice
Over 40 million holiday guests
trust us every year
Holiday in Thailand
Choose from 12 bungalows, apartments, villas and holiday houses in Thailand. Enjoy your holiday in Phuket, Koh Samui, Krabi or Pattaya!
Map Thailand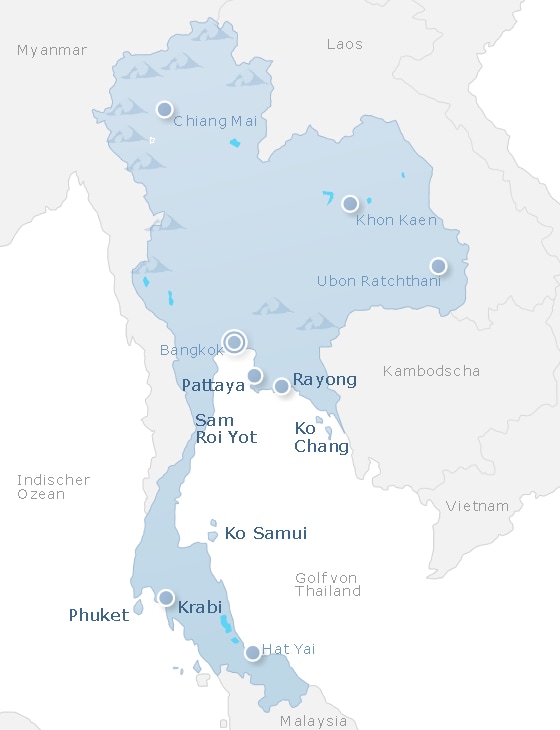 Vacation apartments in Thailand low priced by private
Holiday in Thailand makes most people think of wonderful beaches, tropical flora and fauna and the exotic flair of Bangkok metropolis. And honestly, you can look forward to that if you are planning your next long-distance travel to Thailand. In the south of Thailand, holiday-makers find lovely destinations for fabulous holidays in the shade of palm trees. Spending your days in a holiday apartment on Ko Samui will be unforgettable to every visitor. At the western coast, Krabi and the island of Phuket are very recommended for spending a beach holiday in Thailand.